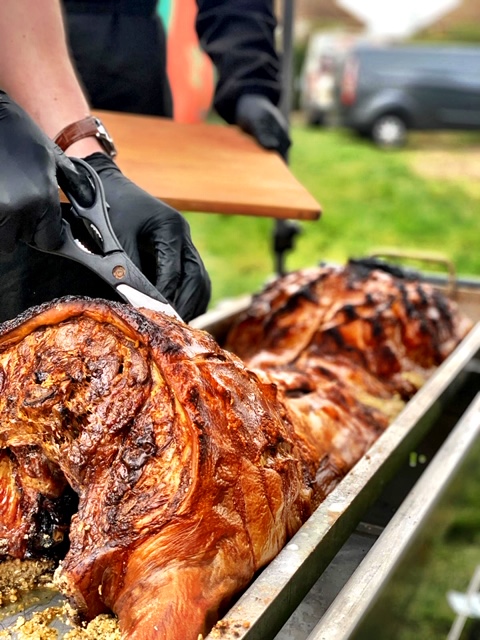 The Hog Roast Nottinghamshire team have spent our entire catering careers being committed to providing our clients with the highest calibre hog roasts and delicious freshly made food for their events. We always strive to enhance the enjoyment of each occasion that we are involved in with the unrivalled standard of our hog roasts, the quality and variety of our menus and the care and attention to detail that each member of our team puts into everything we do.
Outdoor Dining at its Best
Our broad ranging catering services are perfect for any kind of outdoor event. We are able to conjure up magnificent feasts in any setting with a minimal amount of equipment and staff on-site. We look and feel at home wherever we are catering, and we have the experience to be able to plan for and handle everything that comes with catering and serving food outdoors.
From the practicalities to the finishing touches, we offer comprehensive catering solutions that will take into account every aspect of the food and service for your day. We will come on-site equipped with everything that we need to give you a polished and professional meal that ticks all of your boxes. As we are incredibly well-practiced in all types of outdoor catering, you won't need to worry about a thing because we will have it covered.
We will arrive at your venue several hours in advance of the time you would like the food to be served and get on with making all of our food from scratch whilst our on-site chef is taking care of our signature slow roasted pork. We will organise our time seamlessly and ensure that we are ready greet your guests with delicious food at exactly the right time.
Whether you want a rustic outdoor feast in the fresh air or more of a restaurant fine dining feel within an elegant marquee, the Hog Roast Nottinghamshire team will ensure that the way your food is prepared and presented suits the tone and style of your event perfectly. We will also provide anything else you need us to, including high quality disposable plates and cutlery, our own catering gazebo and serving tables.
Premium Ingredients and Varied Dishes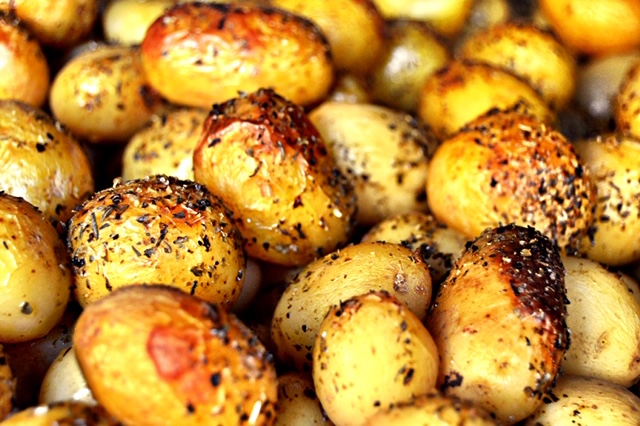 The creation of all of our dishes starts with the careful selection of our ingredients. We have excellent relationships with local food producers who care as much about quality as we do. This ensures that we always have access to the best seasonal ingredients and as much locally sourced produce as possible. We also source our meat exclusively from the most established UK producers who follow ethical and free-range rearing methods.
Our high-quality ingredients are used to create a myriad of different accompaniments to our signature hog roasts, as well as a vast selection of alternative options that will satisfy all tastes, including different meats, and vegetarian and vegan dishes. Even if you choose a very varied menu with multiple dishes, we will still make it all from scratch at your venue before your event. Here at Hog Roast Nottinghamshire, we are proud to say that we have never cut corners in any aspect of our ingredient selection or our food preparation and we never will.
Versatile Event Catering Solutions in Nottinghamshire
Nottinghamshire is a very varied county with an interesting history, modern towns and is of course home to Sherwood Forest and the legend of Robin Hood. Whether you are planning a traditional style event, or you would prefer a more contemporary feel, the Hog Roast Nottinghamshire team will alter our approach to suit your tastes and preferences in style of food and service that we provide. We will follow all of your wishes to the letter and present your guests with a menu that reflects your personality and is befitting to the occasion you are celebrating.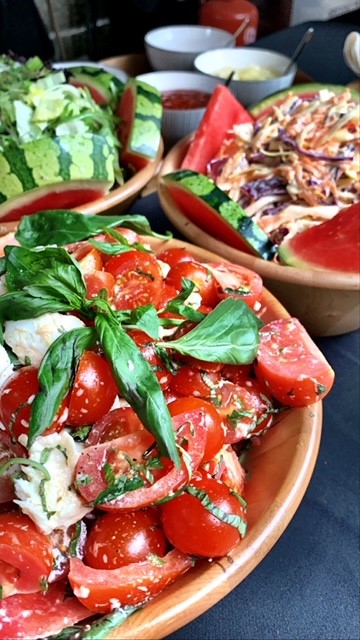 If you require catering for a professional company event or a local public festival, market or sporting event for example, we have a whole host of varied catering packages to choose from. Our set menus are incredibly varied and offer an ample selection of dishes that cater for different diets,  but if there is anything you would like to add or change, we will happily do this for you.
We have the same flexible approach when it comes to the type of service you would prefer. One of our buffets is great for a sociable and relaxed party or a corporate event where you want to encourage your guests to mingle. If you would prefer a more formal service style, however, we have our own experienced events team who can offer you top-class table service, preceded by a canapé and drinks welcome reception is you wish.
If you want the number one hog roast experience in Nottinghamshire, an imaginative freshly made menu and a highly experienced professional catering team on hand to meet all of your needs, the Hog Roast Nottinghamshire team can give you everything you want for your event.