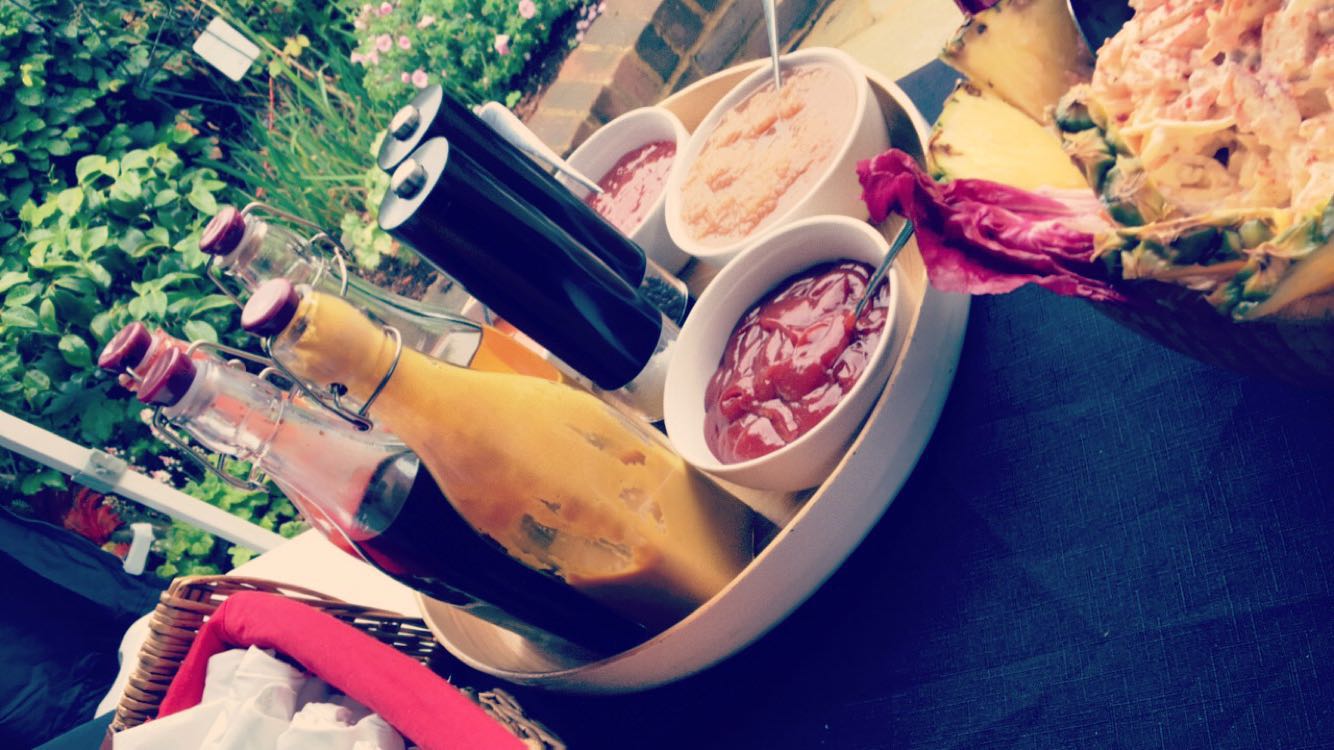 So, you're looking to feed potentially hundreds of guests at an upcoming special event, but you have no idea how to keep them all well fed and satisfied. Thankfully, that's where we here at Hog Roast Rainworth come in, and we have so much quality on offer that the possibilities are potentially endless. One thing's for sure with Hog Roast Rainworth however: you and your guests are going to be treated to quite the magnificent display of stylish cooking and exquisite, premium level dining.
But with endless quality where to start? What is the perfect menu going to be for  your special day? What meaty roast is going to match up to the aesthetics of your event? If you have the questions then Hog Roast Rainworth thankfully has all the answers as we strive always to fit the perfect catered package to every event. No two events are the same, so we always make our service and menus flexible and interchangeable to ensure maximum fit to the demands of the day. Whatever you're looking for Hog Roast Rainworth has the expertise and quality to deliver it in confident style.
Creativity On The Plate
As our name might suggest, our speciality is in the glorious, traditional whole hog roast – a dish of sublime tastes and textures. This beauty has been served up in our fair country for thousands of years, but now with the creative ingenuity of Hog Roast Rainworth it is better than ever. Over the last 20 years we have devised numerous hog roasting solutions to carve out an even better way to cook and serve to hundreds of guests. Our favourite Hog Master and Titan hog roasting machines are perfect mobile units ideal for the demands of any event occasion. It packs up and folds out easily and nicely so we can get set up anywhere without issue, and the versatility and efficiency of its machinery allows for so much more than even just the single hog roast to cook at once. We'll be barbecuing, roasting and cooking up multiple foods at once thanks to innovative designs, so you and your guests can look forward to a multitude of delicious dishes.
The hog roast itself takes some time which is why we have put an onus on being able to cook up other foods in the meantime. For your appetizers we'll have a good selection to get you going. Fine meat platters, grilled veg and halloumi skewers, fresh breads, oils and cheeses ideal for pairing with your pre-meal drinks, vegan canapes, pan seared mini beef fillets, smoked salmon slices ideal for a cream cheese cracker or fresh focaccia topping, and so much more!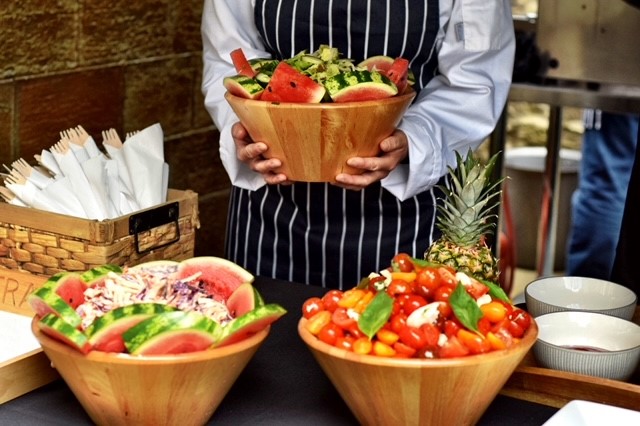 Despite our name Hog Roast Rainworth are here for the vegans and vegetarians too – slow roasting isn't just for the pigs! Feel free to speak to our team and see just how well we can tailor our menus to serve any type of tastes and requirements. The hog roast is of course our grand centre piece, but variety is a core component of our service and we won't hesitate to put the foods you want to plate.
Better Ingredients, Better Events
Hog Roast Rainworth takes pride in everything we do, and that extends to the way in which we select all of our foods and ingredients. We have a strong network of brilliant local British farms and stocks at our disposal so that all of our pigs come with that excellent British stamp of quality. Our ingredients and foods are from top end shelves always – we do not scrimp on quality ever. Hog Roast Rainworth is a premium dining experience and so our own stocks have to reflect that.
With top quality pigs comes even better tastes and textures in our roasts. With the way we slow roast we couldn't possibly allow for poor quality meats. Not only is the difference noticeable, but we would also be doing ourselves and you a disservice by not getting the very best out of our own roasters. '
Your guests deserve the best, and they will get it with Hog Roast Rainworth. We have solutions for every occasion: 3 course set meals, all in buffet style dining, aperitifs and drinks receptions, quick bites – we're flexible to it all.
So, get talking to our team today by calling or messaging our site or any social media channels and we'll get to work on an event catered solution right for you!