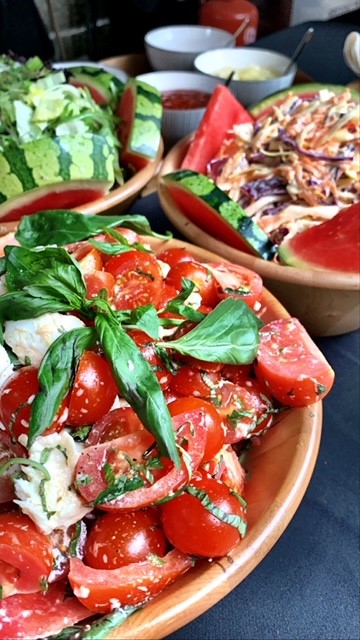 For event catering this year choose Hog Roast Brinsley for all your events in Brinsley and Nottinghamshire. For every occasion we bring out the very best of event catering through our novel hog roast dining experience – an experience assured to impress your guests and have your event at the tip of their tongue for long to come. Yes, Hog Roast Brinsley specialises in the slow roasting practice of authentic hog roast dining, bringing this novel and brilliant dining experience special to your event so that even more can enjoy the dining practice that we have long known is the very best around – hence why we stuck our name by it too!
By combining traditionality with modern flair in our mobile spit roaster, Hog Roast Brinsley are changing the catering game. Favouring patience and effort over quick supplements, we put an onus on the utmost quality in our slow-cooked hog roasts. With a fresh and long preparation, our spit roaster works throughout the day of your event to provide not only a fine meal, but an added spectacle to go along with your special occasion.
Our authentic hog roast experience allows you to enjoy a dining practice that has been employed at events across the globe for centuries, all on account of its immense spectacle and ability to turn out high quality in high volume. Our hog roast is a perfect addition to any event as our chefs serve you up a variety of delicious meaty dishes from our finely cooked whole pork, made fresh on site right in front of you at your event. It is culinary and event brilliance in a perfect meaty package!
Bespoke Brilliance Brought To Brinsley
There are a dozen other ways to enjoy your time with Hog Roast Brinsley beyond just our hog roast. With plenty of meat, vegetarian, vegan, and gluten-free options you and your guests are most assuredly spoiled for choice since every set-menu and buffet option comes at the same guaranteed high quality. Our team will work with you to craft your bespoke menu and we'll refine our services around your event too so that everything matches up nicely and moves seamlessly on the day.
So, if you're looking for quality foods catered at an affordable price then remember that Hog Roast Brinsley is the place to call this year!