Cotgrave's thriving centre and nearby country park offers plenty of choice when selecting a venue for an event taking place in this Nottinghamshire town. Getting the setting right is a huge part of making sure your event is a success and the other key ingredient to creating a memorable occasion for everyone involved is of course the food.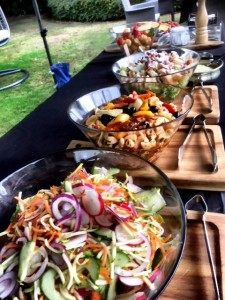 If you are organising any form of outdoor entertainment, whether it be for a public event or a private function, you need to find a company who can handle everything that outdoor catering involves with a professional and conscientious approach. Here at Hog Roast Cotgrave we have a vast amount of experience in outdoor catering in the local area and we are able to provide fabulous food for extremely large events and intimate parties with the same degree of success.
Fantastic Hog Roast Event For Any Occasion with Hog Roast Cotgrave
We are able to cater for such a variety of events because we have a broad repertoire of dishes on offer in addition to our expertly cooked hog roasts, and what's more, our versatile and creative catering team can rustle up all manner of dishes from scratch in any outdoor location that we are asked to cater in. There are also many types of indoor venues that we are comfortable catering in too, so if you would prefer to host your event indoors, just get in touch with us here at Hog Roast Cotgrave to discuss your venue and catering requirements!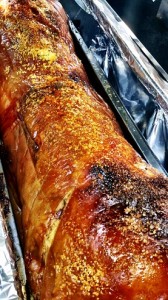 We will arrive on-site well in advance of the time you would like your food to be served and we will waste no time in getting set up and starting the delicate cooking process of our signature slow cooked pork, which takes several hours in order to achieve our trademark level of succulence and flavour. Whilst this is happening, we will also freshly prepare the rest of your food too, including any other meat options, all of your chosen sides and salads, and any vegetarian or vegan dishes that you have requested.
Hog Roast Cotgrave have the culinary know-how and commitment to making our catering services stand out from the competition to help you make your event a memorable occasion for everyone who attends with the quality of our fresh food and our attentive service from beginning to end.