It's not a proper event without a good hearty roast and selection of fine foods, is it now? Thankfully with Hog Roast Hucknall we'll ensure your special events are worthy of such a labelling as we deliver the very best in event catering and stylish dining to your events in the town of Hucknall. With a speciality in uniquely made hog roasts that blend traditional culinary aesthetics with modern taste methods, Hog Roast Hucknall is providing a welcome alternative to the usual catering services. With us you are getting a dining and event experience that truly delivers upon style, taste, and class as we serve up a magnificent range of foods turned out in lavish style. So, for your upcoming weddings, corporate functions, festivals, birthdays, dinner parties, social club nights and more, be sure to make it a day to remember with Hog Roast Hucknall.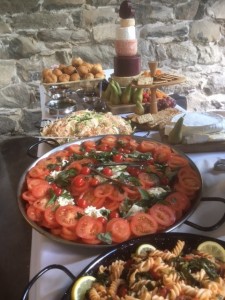 The hog roast of our name is a dish that has more than earned its place as the face of our company over the last 20 years. This dish is the perfect event package, combining high quality with high quantity and stylish cooking. These pigs look incredible atop our brand owned hog roast machines as they cook to an undeniable level of perfection. The traditional hog roasting method ensures a delicious crispy outer layer to lock in that renowned salty pork flavour we all love, while also keeping the meat inside perfectly juicy and tender. It's an incredible balance of melt in your mouth with crispy, charred texturing's throughout. What could be better!
Helpful Hands In Hucknall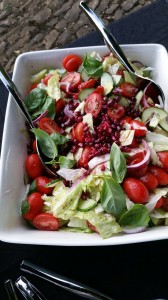 Aside from our speciality roast we also cater for a huge range of tastes and dietary requirements including vegan, vegetarian, and gluten-free menus so that every one of our guests winds up fully satisfied. For your events in Hucknall our team can refine a buffet or set-menu option just for your event. We work personal to you and your needs to ensure our services fit in succinctly to your event's style. It almost sounds too good to be true but this premium dining package also comes in at an entirely affordable and fair pricing that can be flexible to you.
So, what are you waiting for? Hog Roast Hucknall is taking bookings now, so get calling!