Mansfield lays just in view of the old Sherwood Forest, the iconic landmark home ground to the legendary outlaw band, Robin Hood and his Merry Men. It was here at Mansfield that many of the hijinks between Robin Hood and the Sheriff of Nottingham are said to have taken place. It is a town rich with Nottinghamshire's most iconic pieces of local culture. Now, too, it is home to the very best event dining experience around!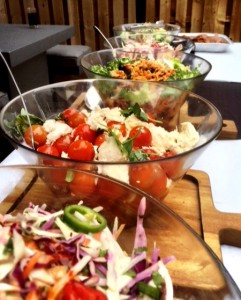 Hog Roast Mansfield is an event caterer making a difference to the event market with our uniquely made, novel hog roasts – a dish so good that it's withstood hundreds of years on fire pits across the globe. With the Hog Roast Mansfield hog roast, your event is in for a unique treat that is assured to leave a lasting impression. This pork beauty not only brings exquisite, meaty tastes to the day, it also adds an air of spectacle and terrific style to your event. It's the best event experience in the business, so for your weddings, corporate functions, birthday's, anniversary bashes, town festivals, private parties and more give Hog Roast Mansfield a turn today!
At Hog Roast Mansfield we ensure that every one of our products is sourced from local vendors and only the highest quality meats are picked out. Robin Hood would have no issues to pick with our prices either; our service is entirely affordable and flexible to your needs and budgets too! Quite simply Hog Roast Mansfield believes in delivering on premium dining experiences to all, regardless of incomes or backgrounds.
Mighty Mains In Mansfield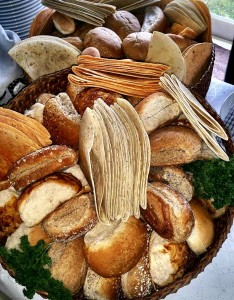 With Hog Roast Mansfield a mighty feast is in the name of the game. The hog roast itself is an epic dish ready to be dished out to even hundreds of guests, but it doesn't stand alone as we provide a full accompaniment to of your choosing of the very beats meaty mains, vegan sides, veggie appetisers, gluten-free substitutes and more! With Hog Roast Mansfield no one shall be going home hungry for your event!
So don't hesitate today. Give Hog Roast Mansfield a call today and let's talk delicious catering now!