For a model village like New Ollerton we here at Hog Roast New Ollerton have the model event dining package. This isn't your run of the mill event catering; we're making the dinner plate a stylish event once again with a range of fresh, quality foods and a novel hog roast made to absolute sublime perfection. Food is our passion here at Hog Roast New Ollerton, and we make sure to spread that passion and joy as far and wide as we can.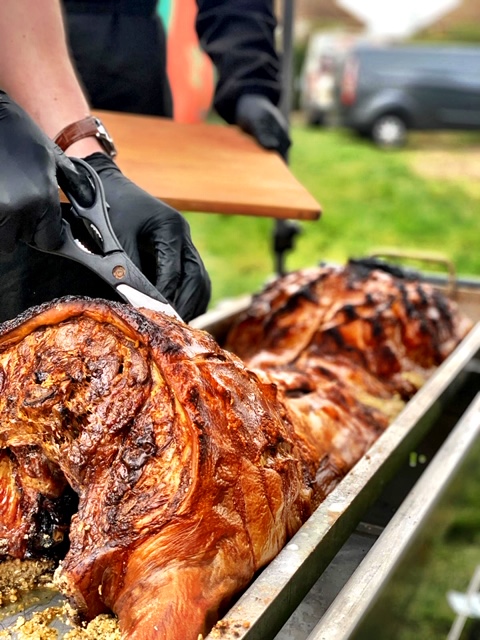 Your event could see the benefits of our great affinity for the hog roast as we look to raise up your event with stylish serving styles and a classically made dish that has endured hundreds of years as our great nation's favourite feast item. The hog roast has fed kings and kinsmen the nation over for centuries, and its novel brilliance and great taste is no less perfect as it was even back to the medieval ages. We might have a few modern additions to this classic recipe however!
Our very own mobile hog roaster recreates the traditional fire pit spectacle of the hog roast while also allowing for more versatility and efficiency on the grill, making us one of the best for event cooking. For the town of New Ollerton we have the best in stylish event dining. We can handle any occasion with these perfect slow cookers, so for your weddings, small private dinners, 100-person corporate functions, town-wide festivals or more bring Hog Roast New Ollerton into the fold today!
A Special Way To Dine in New Ollerton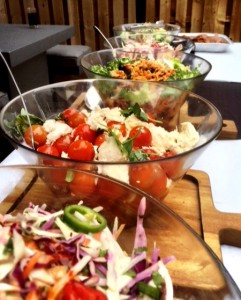 Hog Roast New Ollerton is a unique way to dine for your events. Our service brings spectacle, style and great tastes all in equal measure. This isn't your boring frozen foods and stock sandwiches; this is fresh dining at an absolute premium. Hot roasts, Italian platters, fresh salads, barbecued skewers, perfectly roasted new potatoes. It's all here at Hog Roast New Ollerton and it couldn't be any easier to get. Our costs are low, but our expectations are not. We demand the utmost in quality from everything we do, and that difference comes through in every bite!
Don't just take our word for it though, call Hog Roast New Ollerton today and bring special dining to your next event!