Normanton is a lovely tranquil setting for any kind of outdoor event and if you hire the Hog Roast Normanton team to do the catering you certainly won't have to worry that having an outdoor party will limit the type or quality of food that you can offer your guests. We are the number one suppliers of high-quality hog roasts in this part of Nottinghamshire, and we are capable of creating memorable meals and modern menus for any kind of party, celebration, public gathering or company event.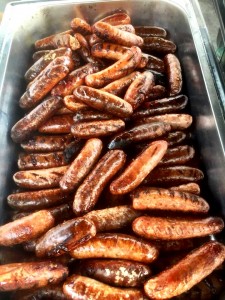 The unrivalled standard of our hog roasts combined with our ability to provide exciting and varied menus makes us a desirable catering option for all manner of occasions. We are not limited in the scope of our menus or in the locations that we can cater in. We can prepare vast amounts of food in just about any outdoor environment, as well as more refined meals, as the occasion requires. As well as cooking our hogs on site, our creative catering team also prepare the rest of our dishes from scratch too, regardless of the size or location of the event.
Your Ideal Hog Roast Catering Menu For Your Event with Hog Roast Normanton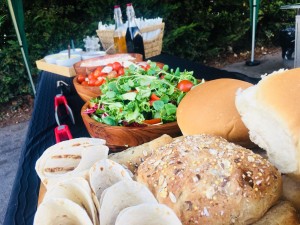 Hog Roast Normanton's specialist event planners will help you to create your perfect catering package for the style of your event, the ambiance that you want to achieve, your budget and the preferences of your guests. Whilst it will come as no surprise that our perfectly cooked pork is usually the star attraction at events we cater for, it is far from all that we can offer you. If you would prefer a different meat for your event, you require vegetarian dishes, vegan substitutes or a broad palette of side dishes, we can do it all.
We supply contemporary catering packages for private parties, wedding receptions and corporate events, and we are happy to make any adjustments that you require to our set menus in order to make the food that you receive on the day absolutely perfect for the needs and expectations of you and your guests.
Hog Roast Normanton can supply freshly made food served with a touch of finesse, a menu brimming with diverse dishes that will appeal to all tastes, and last but not least, the best hog roasts around, for any occasion in Normanton.