If the iconic outlaw Robin Hood were ever in the market to steal a roast made up of the finest foods available in catering throughout Nottingham, we are sure he'd be taking a look at us and our team at Hog Roast Nottingham. Thankfully, however, with the fair pricing and flexible cost structure of our premium catering service we won't have much cause for bother with the Nottinghamshire bowman, as we ensure that our great foods are accessible to all! We deliver our premium service to all manner of events with ranges from weddings to corporate functions, to outdoor festivals, anniversary dinners, and garden parties under our belt.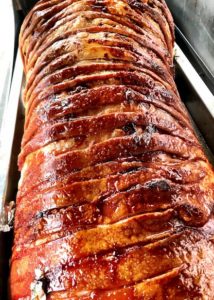 If you're looking for exquisite foods at a price flexible to you then we're the ones to call. Hog Roast Nottingham has delivered our speciality hog roast to many customers, all of which are effusive in praise for our finely roasted dishes. With our hog roast you are receiving a dish that is freshly prepared and slow roasted over many hours on the day of your event to achieve a perfectly textured and flavoursome pork cut on our renowned mobile spit roaster. Our top team of chefs put every ounce of their expertise into ensuring the perfect flavouring and fine spicing of your exquisite pork dish; the result is a dish that is truly worth stealing!
What's more, with our products we require the very best quality in our ingredients. To achieve this we also endeavour to shop local and pick out only the best quality stocks to satisfy our high standards. With better ingredients Hog Roast Nottingham gets to work serving up the finest of roast, meaty feasts that would satisfy even the likes of the giant Little John.
Feasts For A King with Hog Roast Nottingham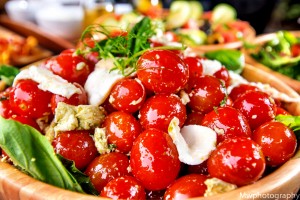 At Hog Roast Nottingham our menu is vast with choice and quality. We've got a full feast of brilliant, diverse foods to satisfy all. If a hog roast is less your speed (doubtful as that may be!) then we've got other meat options, or even vegan and veggie foods that still work with our roasting methods, gluten free substitutes, fresh salads, artisanal breads, cheeses and oils and more! Whatever your choice Hog Roast Nottingham can guarantee an event to be savoured!
So, get in while its hot – Hog Roast Nottingham is available for hire today!