The county of Nottinghamshire is recognised across the globe for its folk tale hero, the hooded outlaw bowman, Robin Hood and his band of Merry Men. But here at Hog Roast Nottinghamshire we also want to this fair county to be known for something else along with its local legend – great events and even better roasts. Hog Roast Nottinghamshire is making waves across the event catering market with our renowned hog roast speciality mad available and perfect for the demands of high intensity and quantitative event dining.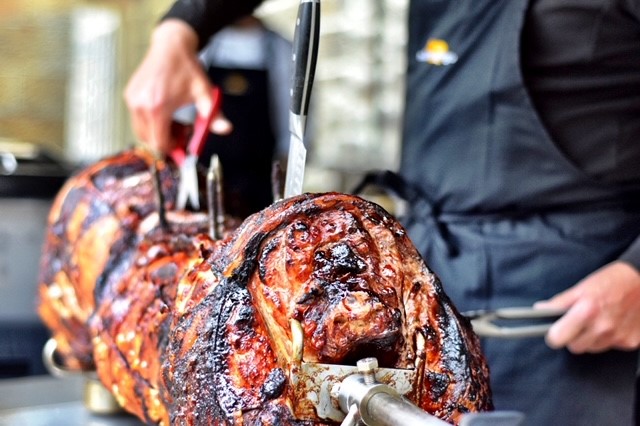 The hog roast itself is a dish dating back hundreds of years, and one might imagine this traditional spit roasted hog to have been a favourite of the likes of Robin Hood, Little John and the rest of the outlaw band. It's many hours slow roast means it can be left to cook to perfection while you're off outwitting the villainous Sheriff of Nottingham, or even just enjoying a few drinks to kick off your event. Ultimately, this hog will still always come to the same perfect level of taste and texture once you are ready for it.
What's more, it looks as good in action as it tastes. We've refined the hog roast down to a science with our very own mobile hog roasters, but the traditional fiery spectacle is still there to be enjoyed by all. Sat atop our Titan and Hog Master machines, any outlaw bandits might of course be tempted to steal it for themselves, but the team at Hog Roast Nottinghamshire won't be letting that happen any time fast. This roast is for you and your guests, and them alone to enjoy!
Fine Food Catering To Any Event in Nottinghamshire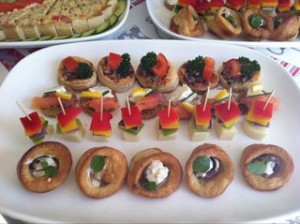 Hog Roast Nottinghamshire is capable of administering catering for any event, and for any guest requirements. We're happy to do any range of weddings, corporate functions, dinner parties and so on, and our expert team will always be happy to work with you to find the menu for you! Aside from our speciality roast we also provide other foods and vegan, vegetarian, and gluten-free menus so that everyone is accounted for.
So do not waste your chance now – give Hog Roast Nottinghamshire a call today and find what we can do for you!