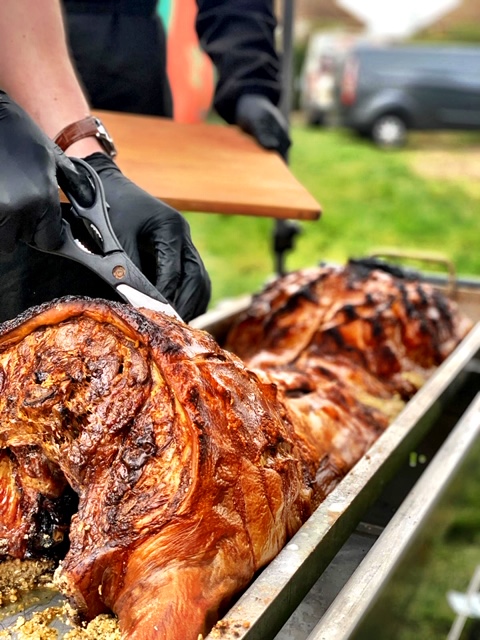 Tired of the same old food options from mobile event caterers in the area? Then please read on to find out about Hog Roast Shirebrook's exciting food, superior ingredients and show stopping signature hog roasts, which will put a bit of pizzazz into the proceedings for any occasion!
We don't churn out generic set menus full of premade dishes and lacklustre, limited options. Here at Hog Roast Shirebrook, we provide creative catering solutions for any occasion, vibrant freshly made food and bespoke menus that are designed to meet the specific requirements of our clients. Not only are we the number one hog roast caterers in Shirebrook, we are also local outdoor event catering experts who know just what it takes to turn an average event into a memorable one.
Our top priorities when planning and catering for events is the quality of our food and service, and the enjoyment of everyone who attends. We put a lot of time and attention into our food and in order to roast a whole hog to perfection, a number of hours of patient and slow cooking is required. We always do this on site, no matter what the occasion, and there is no better greeting for your guests than the welcome sight and irresistible aroma of our free-range pork after is has been cooking delicately for several hours.
Inventive Hog Roast Catering For Any Event In Shirebrook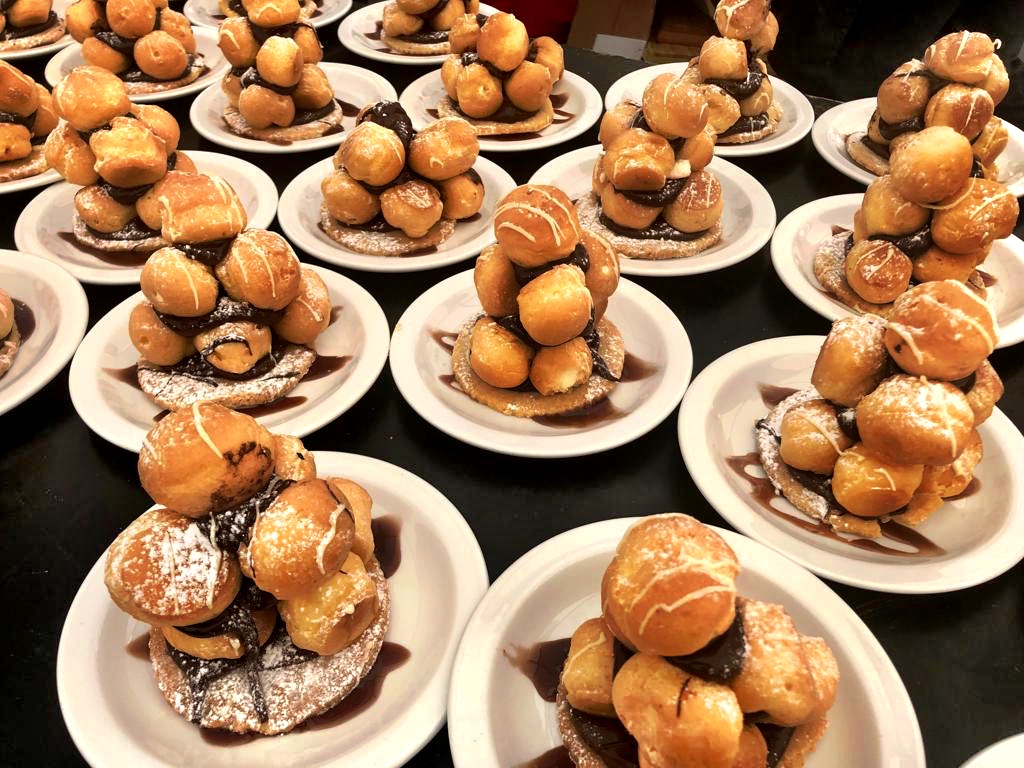 We have the same ethos and high level of attention to detail when it comes to the rest the food on our menus too. You will find a varied repertoire of dishes on offer in addition to our gourmet hog roasts. This includes different meats, themed menus, BBQ food, vegetarian and vegan alternatives, polished 3-course meals and broad ranging buffets. All of our food is made handmade from scratch onsite by our experienced team, using the best seasonal produce and locally sourced ingredients whether we are catering for an elegant wedding, a fun-filled family party or a chic corporate event in Shirebrook.
Hog Roast Shirebrook are equipped to meet all of your event catering criteria for any occasion, offer you an inventive alternative to the usual fare and exceed your expectations on every level. If this sounds like the kind of dining experience you want for your guests, please don't hesitate to get in touch!