Home to the Bramley apple, the village of Southwell has ancient Roman roots and today is a thriving and popular place to live in Nottinghamshire. If the Southwell area is the location you have selected to host an event or celebrate a special occasion, choosing the right catering company will definitely be one of your main priorities. If you would love to have a menu that is freshly prepared using the best locally sourced ingredients and merges a traditional cooking technique with modern, crowd-pleasing dishes, you have come to the right place.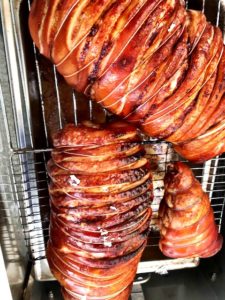 The Hog Roast Southwell team specialise in providing the most delicious and succulent slow roasted hogs in the district, combined with contemporary catering packages that are great for any occasion. Our hog roasts have taken pride of place at many events in the local area and our premium free-range pork never fails to delight our diners. Cooking and carving our meat in full view of our diners always adds a bit of theatre to the proceedings, as well as being an excellent way of feeding a high volume of people at any type of outdoor event.
High-Quality Hog Roast Catering For Any Event in Southwell
Here at Hog Roast Southwell, we truly can provide hog roast catering that is suitable for any occasion. We are able to achieve this because we also offer a wide range of other dishes alongside our classic hog roasts. This enables us to please everyone with our food and cater effectively for different diets too, rather than just being the number one choice for pork fans!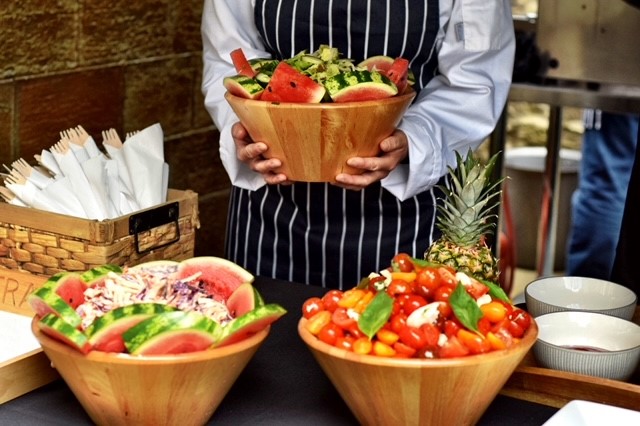 Our other menu options are wide ranging and include a mouth-watering selection of different meats, dishes that are free from meat, dairy and wheat if required, a tempting array of side dishes to please all tastes, and for more formal dining, 3-course meals with table service and if you want the full works, a canapé welcome reception.
If you want the best standard of food and service for your guests for any occasion, the Hog Roast Southwell team are equipped to meet all of your catering needs and offer you an impressive catering package that your guests will love.