Your event needs the best in fine dining this year, and we here at Hog Roast Stapleford have the goods. We're a premium caterer without the premium price tag as we deliver stylish dining and exceptional slow roasts to your most special occasions. The team here at Hog Roast Stapleford are specialists in meat, food, and, most of all, perfect slow-roasted pork dishes served to all manner of events, regardless of size or budget!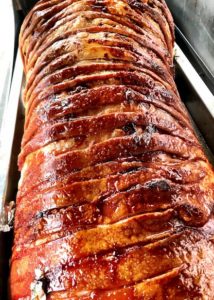 For your event we'll get you set up with our renowned mobile hog roaster to recreate the traditional hog roast – a dish so good we named our entire brand after it. We've been cooking up this slow roasted pork beauty for over 20 years now and its magnificence is still never lost on us. With our slow-cooking spit roaster and fresh preparation your event gets the bonus of not only a fabulous tasting hog roast, but also a bit of spectacle as our spit roaster blazes away throughout the day. Its elegant style and great tastes all in one! What could be better.
We know just how well a roast meal goes down in the UK, and particularly at events where often enough you'll be working up an appetite with joyful dancing, celebratory drinks and the like. Our meaty, well crisped hog roast will see you right and keep you going long into the night! Make your next event a Hog Roast Stapleford affair and see how much better we make the event mealtime.
Stylish Servings In Stapleford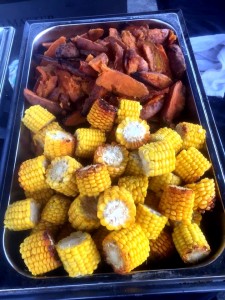 When it comes to event planning you do not want to be limited on choice. Hog Roast Stapleford understands that no event is made equal as demands and needs vary from occasion to occasion. We're confident however that we have the goods and the impressive abilities to match the occasion no matter what. With a wide range of quality foods and a varying serving style to match your event's aesthetics Hog Roast Stapleford will guarantee unbridled success every single time.
So, for your weddings, corporate hospitality, anniversary dinners, private parties, festivals and more in Stapleford be sure to call Hog Roast Stapleford today! You won't regret it.