Don't settle for any less at your next event – Hog Roast Sutton-in-Ashfield is the only event caterer mixing things up with a premium range of quality meat roasts and foods made in the traditional manner of spit roasting. We've made traditional new again with our penchant for modern flair and brilliance brought to the spit roasting methods of old in our very own mobile spit roaster! Our hog roast dining is a unique dining experience assured to go down a treat on any occasion in Sutton-in-Ashfield.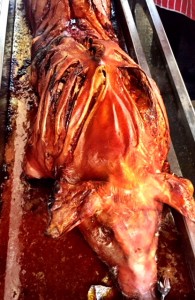 With our slow-cooking spit roaster and fresh preparation your event gets the bonus of not only a fabulous tasting hog roast, but also a bit of spectacle as our methods brings about the fiery aesthetic of medieval cooking and the dazzling performance of a freshly made meaty roast. This is roast dining the way it was intended, and with our extra bit of effort put into every dish the difference in quality is wonderfully clear to see (and taste!). You won't want to go back to any other way of cooking!
Hog Roast Sutton-in-Ashfield ensure that this most unique dining experience is open to all. Though our ingredients and methods are of a premium variety, our prices certainly are not as we make hog roast dining entirely affordable and flexible to your budgets without ever limiting on quality. So, for your weddings, staff nights, festivals, anniversaries, social club nights and more be sure to call Hog Roast Sutton-in-Ashfield today.
Exquisite Ranges Made With Care with Hog Roast Sutton in Ashfield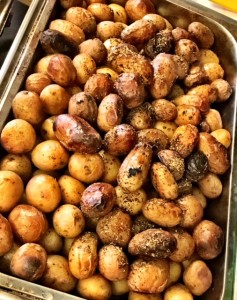 There's no limit to the ways you can dine with Hog Roast Sutton-in-Ashfield. We are proud to offer a wide arrange of buffet and set menu choices so that you and yours will be finely satiated no matter your taste. Our hog roast is of course the go to, but with a full complement of meaty dishes, vegan mains, vegetarian sides, gluten-free subs and more there's no end to our great tastes! Our team have plenty of expert experience to be able to provide excellent taste recommendations and food combinations to really make your event dining sing!
So don't wait for tomorrow – Hog Roast Sutton-in-Ashfield is taking bookings now so call today!