"Do you come from Warsop" is a well-known saying in these parts, and typically refers to the act of leaving a door open upon leaving a room. Some might think of it is a partial dig at the town itself, but we here at Hog Roast Warsop think soon enough "do you come from Warsop" could be a local phrase reclaimed to mean something quite different. With our stylish event catering and speciality hog roast dining Warsop will instead become known as the town to come to for unbeatable event dining and delicious foods made in style. By then "do you come from Warsop" will be a phrase of genuine curiosity and approval for a town that boasts the very best in event eating across the nation! Join the reclamation today by bringing Hog Roast Warsop to your next event!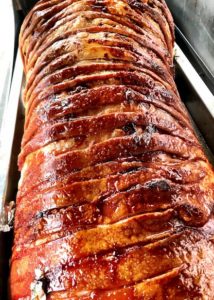 Bringing a unique and delicious twist to the event dining experience Hog Roast Warsop are an event caterer truly like no other. Hog Roast Warsop's quality shines through in every bite, and, what's more, we ensure efficient and well-mannered service so that your event is not interrupted for even a second longer than necessary. Our stylish way of cooking and serving makes for an impressive affair all told as our hog roaster provides novel spectacle and great tastes to the day! We are available to hire for any type of event and will always work flexible to your budget so that no one need miss out on the great taste of our slow-roasted specials. Be it weddings, corporate events, anniversaries, birthdays, festivals and more, Hog Roast Warsop will always impress.
Fantastic Foods For Warsop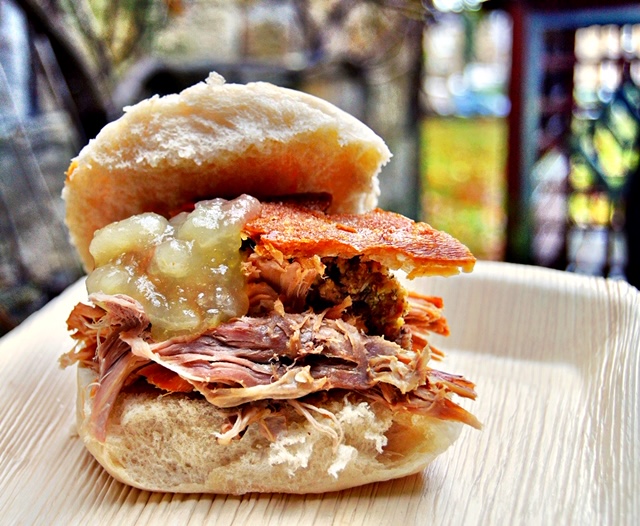 The hog roast of our name is an impressive dish in its own right. This pork beauty has been a mainstay of British food culture for centuries and it is no less impressive now as it was way back in the medieval days of mighty feasts among high royalties. However, with Hog Roast Warsop you're getting more than just a perfectly textured pork cut. Our menus add range to the event with all manner of quality meats, vegan and veggie mains and sides, and even gluten-free substitutions. There's plenty to pick from both in terms of food and serving style to make your perfect event dining experience.
Call Hog Roast Warsop today for fine dining at an affordable price!