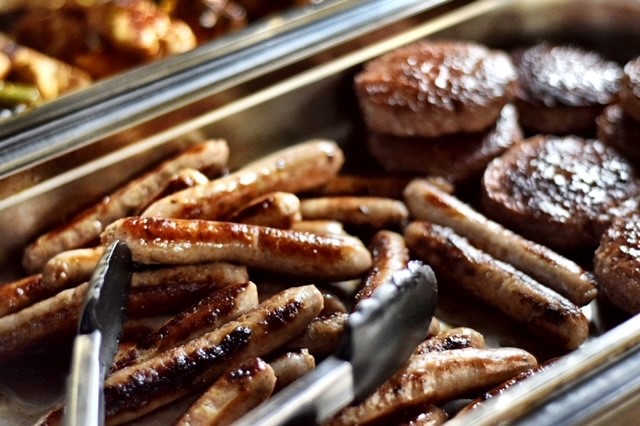 Event dining is a rarity in that has to provide so much more than just a food on a plate. No, for us at Hog Roast West Bridgford event dining also has to provide a touch of spectacle, perhaps some flair, style, an air of specialness that fits to the moniker of "event" dining. That is why we as a caterer go above and beyond for your events in West Bridgford to provide the most authentic hog roast dining experience, all to bring in that much needed "event" experience into your dining!
The team here at Hog Roast West Bridgford are specialists in meat, food, and, most of all, perfect slow-roasted pork dishes served to all manner of events, regardless of size or budget! For your event we bring our very own mobile spit roaster to add a unique and special blend of traditionality and modern brilliance in roasting. With our slow-cooking spit roaster and fresh preparation your event gets the bonus of not only a fabulous tasting hog roast, but also a bit of spectacle as our spit roaster blazes away throughout the day.
The result of our efforts is an achievement in hog roasting as the pork comes furnished with an exquisite crispiness all the way across the skin while the meat underneath is bursting with juicy flavour and delicate texturing. It's not to be missed!
A Perfect Menu For Your Event In West Bridgford
When it comes to event planning you do not want to be limited on choice. We are proud to offer a wide arrange of buffet and set menu choices so that you and yours will be finely satiated no matter your taste. Our hog roast is of course the go to, but we also offer plenty other meat options as well as catering for vegan, vegetarian, and gluten-free requirements all at the same high quality so that no one needs to miss out. Our team have plenty of expert experience to be able to recommend special to your event a food combination that works.
So, why delay? Our hog roast could be making its way to your next celebration with just a simple call today!