The traditional coal mining town of Kimberley deserves the best in event dining – it deserves the fine tastes and local delights of Hog Roast Kimberley. We know community is strong at the heart of towns like Kimberley in Nottinghamshire which is why our style of event catering and dining very much holds that community aspect close.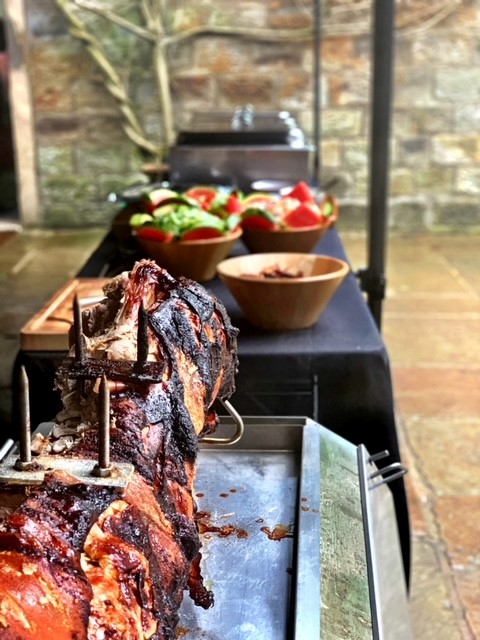 Our hog roast namesake is the perfect addition to such community events as its grand feastful style of cooking and eating makes it an all-inclusive speciality. All can enjoy the magnificent sight of our hog roast cooking in the traditional style atop a proper hog roaster, and all can enjoy even more the results of its delicious, crisp and tender meat. This is one dish that undoubtedly brings friends, family, and community together! That's the Hog Roast Kimberley promise, so for your weddings, corporate events, annual town events, festivals, private parties and more be sure to invite us to the table today!
The novelty of hog roasting is one that can make any event an unforgettable occasion. With Hog Roast Kimberley you can try your hand at preparing this great British classic for yourself, or trust in the expertise of our top chef team. We'll get you set up with all the necessary equipment and can even recommend locally produced quality meats and ingredients to help you along, or again we can get it all sorted ourselves and just allow you to enjoy the results of our work in peace. Either way, we at Hog Roast Kimberley can ensure a brilliant day for your special event!
A Delicious Menu Catered in Kimberley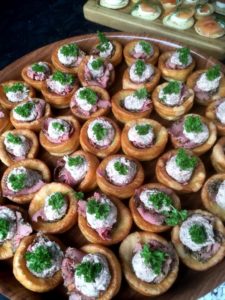 Hog Roast Kimberley provides an extensive range of food items beyond just our speciality hog roast. With an array of salads, canapés, sides, meat options, or vegan, vegetarian and gluten-free substitutes there is something to be found for everyone. Choose to dine in our buffet feast or pick and customise one of our set-menus so that you get precisely the food you want the way you want it. Whatever you need, and at whatever budget we will happily work to your specifications.
So, don't delay – Hog Roast Kimberley is the premier event caterer in Nottinghamshire, so get calling today!