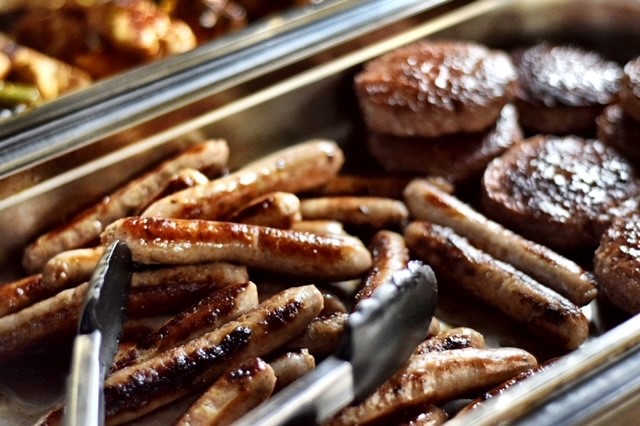 When enjoying a night of luxury cocktails, it is important to find the perfect catering menu to accompany your drinks. At Hog Roast Clifton, we have an incredible variety of canapes for you to choose from, depending on what drinks you plan on enjoying at your event. Here is what you can expect when you book with our team today…
Alissa and her best friends meet up each summer to ensure that they keep in touch regularly since graduating from university together 13 years ago. After graduation, the group of 20 girls scattered across the country as they returned to their hometowns, making regular meet-ups and casual gatherings difficult to arrange. Instead, they decided to make a regular plan for each July to meet for a girls' weekend with plenty of luxuries and treats! This year, the group are staying in beautiful cabins in Nottinghamshire and is planning on hosting a cocktail night to add some elegance to their weekend. The party will include a formal dress code, plenty of great drinks, and a tasty menu from Hog Roast Clifton. For the catering, our manager Claire has been hired to serve a canapes course, followed by a buffet main meal and a great array of desserts.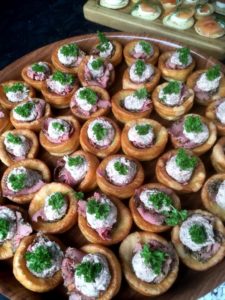 For the canapes, this menu will begin with mini fish and chips, an Indian selection, roasted duck breast, and crispy spring rolls. This variation provides a great introduction to our catering and is guaranteed to be a great accompaniment to the array of drinks on offer. The main course will be a classic Hog Roast Clifton buffet menu, including slices of slow-roasted pork, sage and onion stuffing, fresh bread rolls, homemade chips, and a variety of fresh salad dishes. To finish the meal, we will be serving individual cheesecakes and chocolate torte, alongside English cream and fresh berries. Each dish will look and taste incredible, especially when paired with a delicious cocktail.
Are you in need of a caterer for an upcoming private party or event? If so, look no further than Hog Roast Clifton. To book in today, simply let us know your party size, date, and location and we can do the rest. We hope to hear from you soon!